Trunk Unlock Fairfax, VA – Locksmith Service Fairfax VA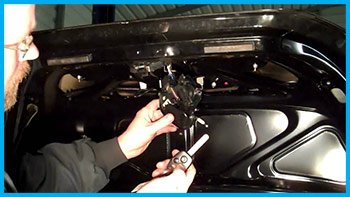 It can be quite frustrating to lose or misplace the key to your trunk. If you are facing a locked trunk, don't try to break it open! Doing this can lead to extensive damage and costly repairs later on. Instead, hire professional locksmiths such as Locksmith Service Fairfax VA for quality trunk unlock solutions. With our emergency services always available, there is no need for you to fret over a locked trunk. All you need to do is dial our number and we will be there to assist you.
Unlocking a trunk is not an easy job; only well trained and fully equipped professionals are best suited to undertake the trunk unlock task. Often, car owners are tempted to hire an inexperienced handyman to pry open the door. This can again lead to serious damage to the trunk. While it is easy to give in to the temptation of hiring the first available individual, it is recommended that you hold a while and reach out to us.
What do we offer?
We have been working tirelessly for the past 10 years to provide only the best locksmith services to our clients. We have high work ethics and follow some policies that set us apart and keep us much ahead in the competition:
24-hour service: An emergency situation can happen any time! We know how inconvenient and frightening it can be for you to be stranded at odd hours. Our technicians are therefore available 24 hours to help you.
Affordable pricing: We offer a wide spectrum of locksmith services at reasonable prices. Whether you are looking for locks installation, repairing or trunk unlock, we offer high-quality and cost-effective solutions.
30-minute response time: Our emergency locksmiths will reach you within minutes of your call and will work fast to resolve your concern. No matter where you live in Fairfax, VA, we respond fast.
Customer satisfaction assurance: Our customer-centric approach has earned us a good name in the Fairfax, VA community. We have always placed a premium on customer satisfaction and go the extra mile to ensure that you are completely happy with our services.
Our technicians are highly proficient in all kinds of locksmith services. They are well-trained and have extensive experience. We also ensure that our experts receive training at regular intervals to upgrade their skills and learn about the latest locking mechanisms so that they are ready to deal with any kind of technology.
Need trunk unlock service? Call us at 703-496-9797.