Lockout Service Fairfax, VA – Locksmith Service Fairfax VA
How do lockouts happen?
People often find themselves locked out of their home or vehicle. There are several reasons why this might happen:
Human error
​It is quite possible that in spite of being extremely careful, you break your keys or lose them. You try your best to recall where you may have kept them, but to no avail. Yes, it does happen to most of us when we least expect it, leaving us stranded.

Failure of components
A very common cause of lockouts is a malfunctioning lock. This can create issues even if you have remote access capability for your car. It is due to the fact that the malfunction may be part of the mechanical system. Lockouts can also be due to a broken key.
Why do you need a lockout service?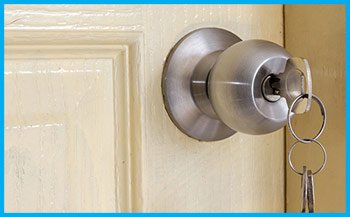 Most people are familiar with the sense of panic that comes up immediately after finding that a key is misplaced or lost. It can be even more unnerving during the night, when you are far away from your home, or when you are in the middle of a bad weather. Locking oneself out can be a serious and frustrating issue, especially at odd-hours. Such situations necessitate immediate attention by an expert. At such times, the lockout service provided by a locksmith can be invaluable.
A locksmith can help with lost and broken car keys. They can also come to your rescue if there are transponder key issues or the locks are faulty. Locksmiths today are adept in cutting car keys, vehicle entry and transponder key programming. They are well experienced and are fully equipped to solve the issue in no time. The emergency lockout service offered by them is quick and efficient and can get you out of trouble in the shortest time possible.
Why choose Locksmith Service Fairfax VA?
Regardless of the kind of lockout experiences you have, we at Locksmith Service Fairfax VA are here to provide fast and reliable services to help you out as fast as possible. We handle these kinds of issues every day and can help you get access to your car without causing any damage to your vehicle in the process. Our team is also proficient in dealing with locking systems of residential and commercial properties as well as safes. With them in charge, you can rest assured that you'll always receive the best solutions at all times.
To avail our expert lockout services at Fairfax, VA, call us at 703-496-9797!