Key Duplication Fairfax, VA – Locksmith Service Fairfax VA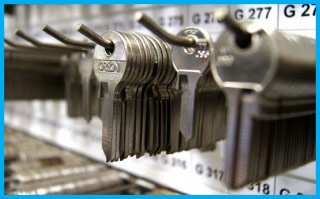 It can be a major headache to be locked outside your home or car. Getting the car key stuck in the ignition and damaging it by accident is another stressful situation. While having a duplicate key is a wise decision and can save you a lot of inconvenience, it is possible that we are unable to recall where we had kept the spare key or it is also damaged! At such times, it is only the expert help of professional locksmiths that can bail us out.
Key duplication helps get the exact copy of your original key. The next time you happen to misplace your key, don't stress out! Just get in touch with Locksmith Service Fairfax VA and we will be there to help you gain access to your property in Fairfax, VA. Our experts will get to your site within 30 minutes and work fast to resolve your concerns. No matter what kind of locking system you have, they have the latest key cutting equipments and specialised knowledge to create a new key in the shortest possible time.
Key duplication can be classified broadly into two parts:
Mechanical key duplication: While key duplication can be a simple process, an inexperienced and unskilled handyman can cause severe damage to your locks and doors that can in turn lead to expensive repairs. This can pose a serious threat to the security of your property. Therefore, it is best to entrust the job to reliable experts who are well versed with key making techniques.
Code machine cutting method: This method may not be as widely prevalent as the mechanical cutting method, but is used by professionals to create new keys to factory specifications. To achieve 100% accuracy in key duplication , computer-controlled machines are deployed.
No matter what kind of key you need to be replicated, we are the one-stop shop for all your key duplication requirements. Whether you are looking for duplicate keys for commercial or residential doors, or your car, we offer the entire spectrum of services. All you have to do is give us a sample key and we can make you an exact duplicate in the shortest possible time. In the event when you may not have a sample key, our locksmiths will visit your property, inspect your locking system and make a new key.
Facing lock and key issues in Fairfax? Just call us at 703-496-9797 for the best quality key duplication and other locksmith services.