High-Security Locks Fairfax, VA – Locksmith Service Fairfax VA
Secure your life and property with high-security locks: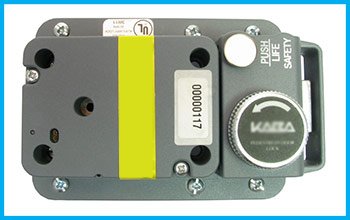 Is your property safe? Are you dependant on the locking system that came with the building? If yes, you are exposing your home or business to great risks. For tight security, high security locks are a reliable solution. These cutting-edge locks are being increasingly used by property owners all across the country for enhanced protection. While a regular door latch can be easily picked, it is not as easy with a high-security lock as the cylinders are made in a way that makes them drill resistant.
When it is about installing or replacing high-security locks, no one does it better than reliable experts such as Locksmith Service Fairfax VA. We not only offer dependable services in Fairfax, VA, but also complete the job without damaging the door.
Beware of lock bumping:
Lock bumping is a popular lock picking method. Burglars use a "bump key" to bump the lock and enter your home. They put the key in half way through the lock and then use a hammer to tap the lock and bump it to turn the key. When the key is tapped, it moves the lock pins that are inside the lock and enables the key to turn. While the method may not work for every lock, it is a widely used home invasion method.
Why do you need high-security locks?
Usually doors that have outdated cylindrical locks fall prey to this kind of attacks. The old locking systems are not very reliable and are a threat to home security. The newer models are made to withstand bumping. There are also electronic entry systems that cannot be picked with a key.
Choose from our range of high-security locks:
Choosing the best high-security lock for your property is a serious decision. Before you decide the right locks for your home or office, it is imperative that you do a thorough research. You can also hire an expert locksmith to recommend the right ones for your needs. They are the best people to answer all your queries about the locking systems and help you find the most suitable models for your home. They can also install the lock to ensure that your home is secure.
At Locksmith Service Fairfax VA, we will inspect all your home entry points carefully to suggest and install the best locks. A few of our recommendations include Mul-T-Locks, Medeco, ASSA locks, among others.
Looking for the best quality high-security locks in Fairfax? Call 703-496-9797!