Automotive Locksmith Fairfax, VA – Locksmith Service Fairfax VA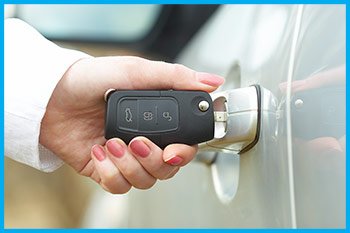 When thinking about professional locksmiths, most people tend to think of commercial and residential locksmiths. While locksmiths do save you a lot of hassle at your home and office, they can also help solve your automotive lock issues. Nothing can be worse that not being able to gain access to your car when you need it the most. Luckily, well-known automotive locksmith firms such as Locksmith Service Fairfax VA offer a range of services that can bail you out of any situation that you may find yourself in.
Don't worry if you have broken key problem:
Another common issue is when your car keys break while using it and you are unable to remove the chunk that is left in the keyhole. The experts have the right techniques and tools to remove the broken key from the keyhole and enable you to use the lock again.
Need key duplication?
The safest way to go is to have extra keys. Your automotive locksmith can offer key duplication services for improved security if the worst happens.
To make a transponder key, we use state-of-the-art machinery and knowhow. Remember, these are highly advanced keys, and getting it done from any random place is not advised as one single flaw will prevent the key from working. To procure duplicate keys, it is best to trust only well-known and reputable services like Locksmith Service Fairfax VA.
Car door locked? Need to unlock the door!
It is quite common that we forget the car keys inside the car. A professional locksmith can save you in such a situation and without causing any damage to your car.
Replacement car key:
The lock and key system of today is highly advanced; it is impossible for an inexperienced locksmith to replace a car key when lost. Only a highly knowledgeable and skilled automotive locksmith can help in replacing the keys.
New lock installation:
If you are looking to replace your old and outdated locking system, there is a wide array of sophisticated locking systems available today. You can hire our experts to find the right lock for your needs and install the same.
Locksmith professionals undoubtedly save the day for vehicle owners every single day. At Locksmith Service Fairfax VA, we come to your rescue in situations that can be quite frustrating and impossible to handle on one's own.
If you are looking for the services of a qualified, trained and experienced automotive locksmith in Fairfax, VA, we are easily the best bet. Call us at 703-496-9797 today!